HUANQIU Trade Fair in 2021
Views: 76 Author: Site Editor Publish Time: 2021-11-01 Origin: Site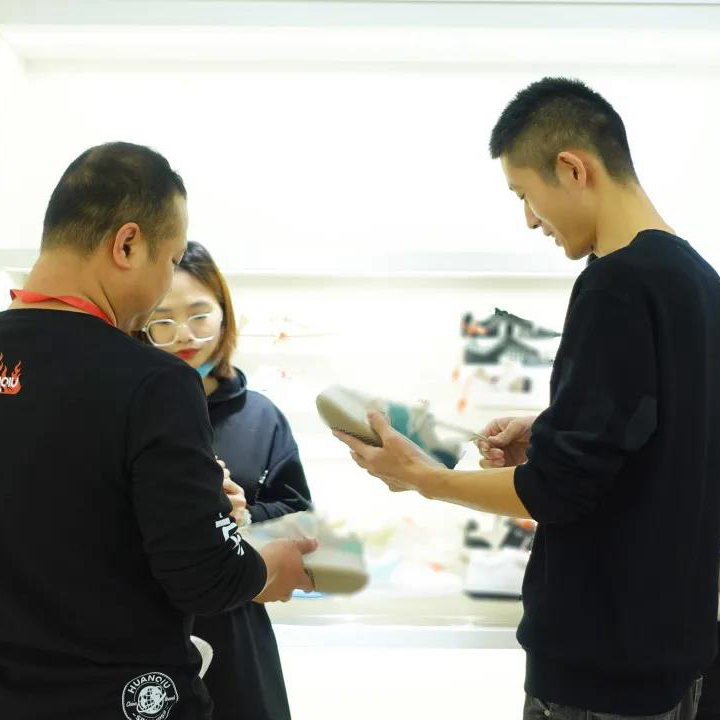 ---
On October 25, 2021, HUANQIU SHOES Co., Ltd. 2022 spring new product launch conference was held at the HUANQIU headquarters in Ruian, Wenzhou, Zhejiang.

---
---
Customers came to the press conference one after another to sign in.

---
On the morning of the 25th, after the customers arrived, the meeting officially started. At the meeting, Mr. Yu Zhongyin, the chairman of the board, delivered a speech, emphatically emphasizing product quality issues and preventing shoddy, counterfeit and inferior products from entering the market and affecting brand development. Strictly control product quality and take high cost performance as the main development goal.

---
After the meeting, the customers carefully browsed, compared, tried on, etc., considering the texture, appearance, innovation, comfort, etc., and initially selected their favorite shoes.

---
---
---
---
Customers communicated with each other earnestly and learned from previous sales experience to discuss which styles have more market prospects.

---
---
---